Frequently asked questions
Is SSI dive certification is consider worldwide?
---
The World Recreational Scuba Training Council (WRSTC) is dedicated to the worldwide safety of the recreational diving public. As such, one of the WRSTC's primary goals is the development of worldwide minimum training standards. SSI is one of the WRSTC member.
---
Where can i rent a mask degree?
---
Yes! We had it, we charge at a minimum price at Rm30 per day. Just inform to our staff when you make booking.
---
What is dive computer?
---
Dive computer show to you about takes depth and time information and applies it to a decompression model to track the dissolved nitrogen in your body during a dive, also give you alert for the ascent rate. It's much more safer to use dive computer, we provide for each student during water training.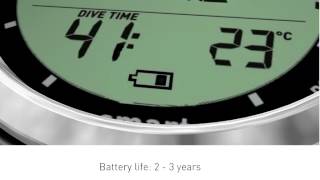 ---
Looking for English speaking or Chinese speaking dive instructor?
---
Yes, our SSI dive instructor able to speak English, Mandarin, Cantonese and Malay language. They are born in Sabah, Malaysia.
---
To refresh the dive skills, is it difficult?
---
Not different, SSI dive instructor shall do the performance skills during your training. Such as assembly & disassembly scuba unit, mask clearing, regulator clearing, neutral bouyancy, hovering and others which is you learned before. You shall redo these dive skills, it's shall makes more confidence before proceed to 2nd dives.
---
Is 3 dives just water training?
---
It's just conduct 1 dive for water training, 2nd and 3rd dives is fun dives. However, SSI Dive Instructor will monitor you during fun dives, just to improve your diving skils become better and better.
---
---